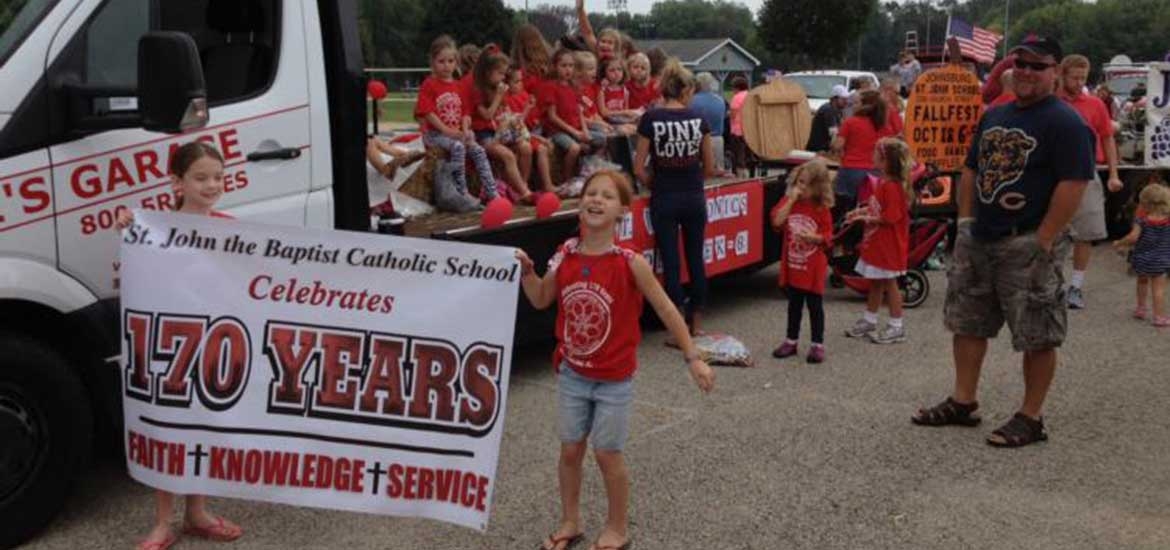 | | |
| --- | --- |
| Event: | Saufen und Spiel |
| Date: | SEPTEMBER TBA, 2022 |
| Time: | Parade 12:00PM |
| Features: | Parade, Music, Raffles, Games, & More |
SEPTEMBER TBA 2022, 50th Saufen und Spiel Parade: Parade starts at 12:00 pm. The Fest Grounds Will be Filled With Many Local Clubs and Organizations. They will have available all kinds of food, treats and drinks. Fun for the whole family, rides and games. Parade Sponsored by Ray Auto Group Fox Lake


THE PARADE MARSHALL: Jeff Meyers
LIVE MUSIC & SPECIAL EVENTS:
• Outside Musical Guest: Blaskapelle Milwaukee at 1:30 – 2:30pm, Sponsored by Konrad Construction
• Glockenspiel Performances at 2:30pm and 4:30pm, Sponsored by Konrad Construction
• Outside Musical Guest: GooRoos at 3pm – 7pm, Sponsored by Ray Auto Group Fox Lake
• At 4:00 PM be Ready for the Cow Drop Raffle!
TO REGISTER FOR PARADE SPOT: The purpose of the Saufen und Spiel is the major fundraiser of the year for the Johnsburg Community Club. A donation of $25.00 per parade spot is requested. Please make checks Payable to Johnsburg Community Men's Club or JCMC and return it with your completed parade entry form.
We still will need a signed parental permission slip for every child under the age of 18 who will be participating in this year's parade. A sample slip is provided and may be copied to supply your group with the necessary number of slips needed.
These forms can be returned to parade officials on parade day. McHenry County Division of Transportation has mandated this and is not the request of the SUS parade organizers. Also County mandates that absolutely No Alcoholic beverages will be allowed on any float or vehicle participating in the Saufen und Spiel Parade. We also will enforce our policy of No Coolers of Pop or Alcoholic beverages being brought onto the Community Club Property during the weekend's events. Pop is provided for sale by the School Booster club and the Community Club provides Alcohol. These are the main fundraisers for these organizations, and are in need of your support.
THE PARADE ROUTE: Please line up for the parade by heading east on Lakeview by the Mobil than south on Riverview Dr. to Chanel Beach Ave. The drop off for parade participants will be at the village hall and must be dropped off by 11:30 at the latest.