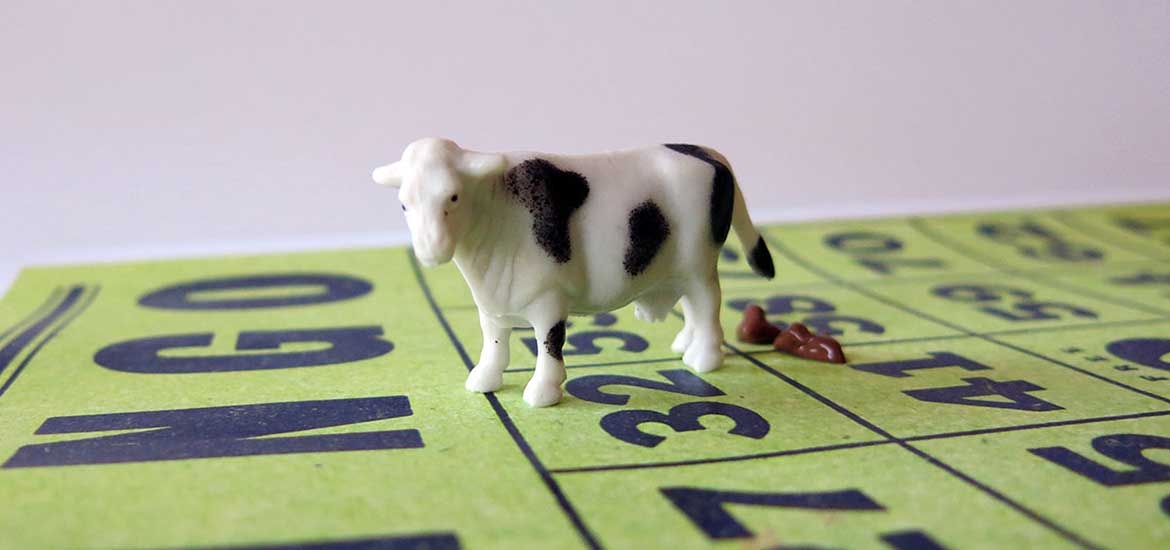 | | |
| --- | --- |
| Event: | Cow Drop Raffle |
| Date: | September 13th 2020 |
| Time: | 3PM Rain or Shine |
| Featuress: | $10 Raffle Tickets |
28th Annual Cow Drop Raffle — The cows will arrive promptly at 3pm (rain or shine) and begin their graceful walk around the corral until some lucky winner will get their 3' x 3' square "dropped" on by one of these beautiful dairy cows.
There will be 3 lucky winners – 1st Place $2000; 2nd Place $1000; and 3rd Place $500 (winner's do not need to be present).
The bar inside the Community Club will be open during this event. Please remember to practice social distancing while in attendance. The event will also be streamed live on the Johnsburg Saufen und Spiel Festival Facebook page.
Tickets are currently available for $10 per ticket. Anyone interested in purchasing tickets can text Ray Mendlick at 815.575.0752 or Brad Swaggerman at 815.790.9530. Tickets may not be available on the day of the event, so please reach out to them as soon as possible. Sponsorships (including blocks of tickets) are also available – please contact Jim Barrett at 708.707.4818 for availability and pricing packages.
The Annual Saufen und Spiel Festival is the largest fundraising event of the year for the JCMC. Due to substantial reduction in this event, we hope you can still support our organization by purchasing tickets. The Johnsburg Community Men's Club donates back to our community to organizations like the Johnsburg Boy's Baseball League, Johnsburg Pigtail League, FISH of McHenry Food Pantry, Johnsburg Jr. Skyhawks, Johnsburg Holiday Magic & Parade, Johnsburg Memorial Day Parade and countless more well deserved organizations. And for the history fan's out there, the JCMC was instrumental in raising $150,000 in the 1930's to pay for the construction of the Chapel Hill Road Bridge across the Fox River, which replaced the old wooden bridge which was located just next to the current bridge we drive across today!
AND….on a more positive note: GET READY FOR NEXT YEAR!! Next year's Saufen und Spiel Festival will be a celebration like no other. We will be celebrating 2 very special anniversaries – the 50th Anniversary of Saufen und Spiel and also the 100th Anniversary of the Johnsburg Community Club. So make sure your dirndl, lederhosen and fedora's are ready!!
The Johnsburg Community Men's Club would like to thank our community for the continued support in the past, present, and future….THANK YOU!